Logistics Just Got Better
Alongside a free Custom website, Manage your deliveries, accounting, send notifications, obtain a link for customers to request deliveries, and more.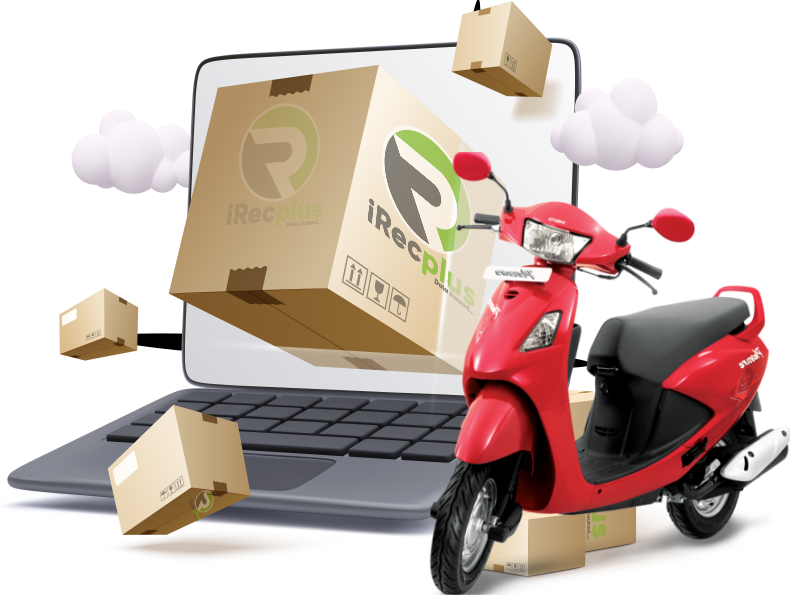 Maintain Communication with Your Customers
The iRecplus app saves you time and money while strengthening your relationship with your customers by sending automated notifications about their delivery process and customized messages about your company updates, new policies, and letting them know you appreciate them without DND issues.
Delivery Notifitcations

Send your customers automated notifications at every stage of the delivery process.

Customized Notfication

Send your personalized messages to your customers.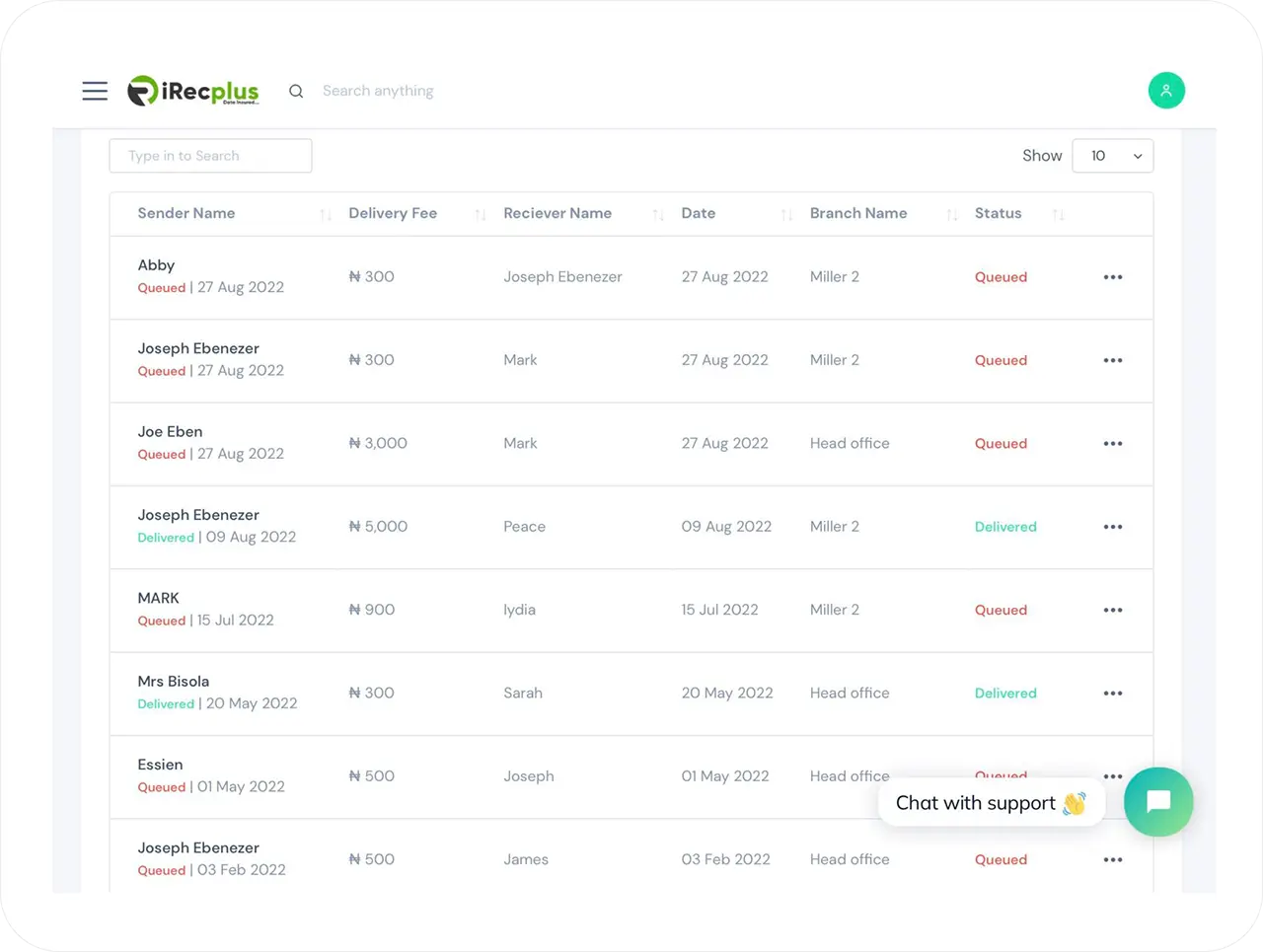 Greet Those Papers Good-Bye
Monitor how much money you make on a daily, weekly, and monthly basis by using iRecplus' detailed accounting system to help you manage expenses, debtors, profit and loss, detailed insight and reports, bank feeds, and more.
Track Expenses

iRecplus keeps track of all daily expenses and generates a simple cash flow statement to help you manage when to spend, borrow, and transfer money.

Track Debtors

iRecplus keeps track of your debtors automatically.

Payroll

Maintain and obtain payroll reports for your employees.

Reports and Insights

Utilize iRecplus' profit and loss, and transactions reports to gain quick insight of how your business is performing.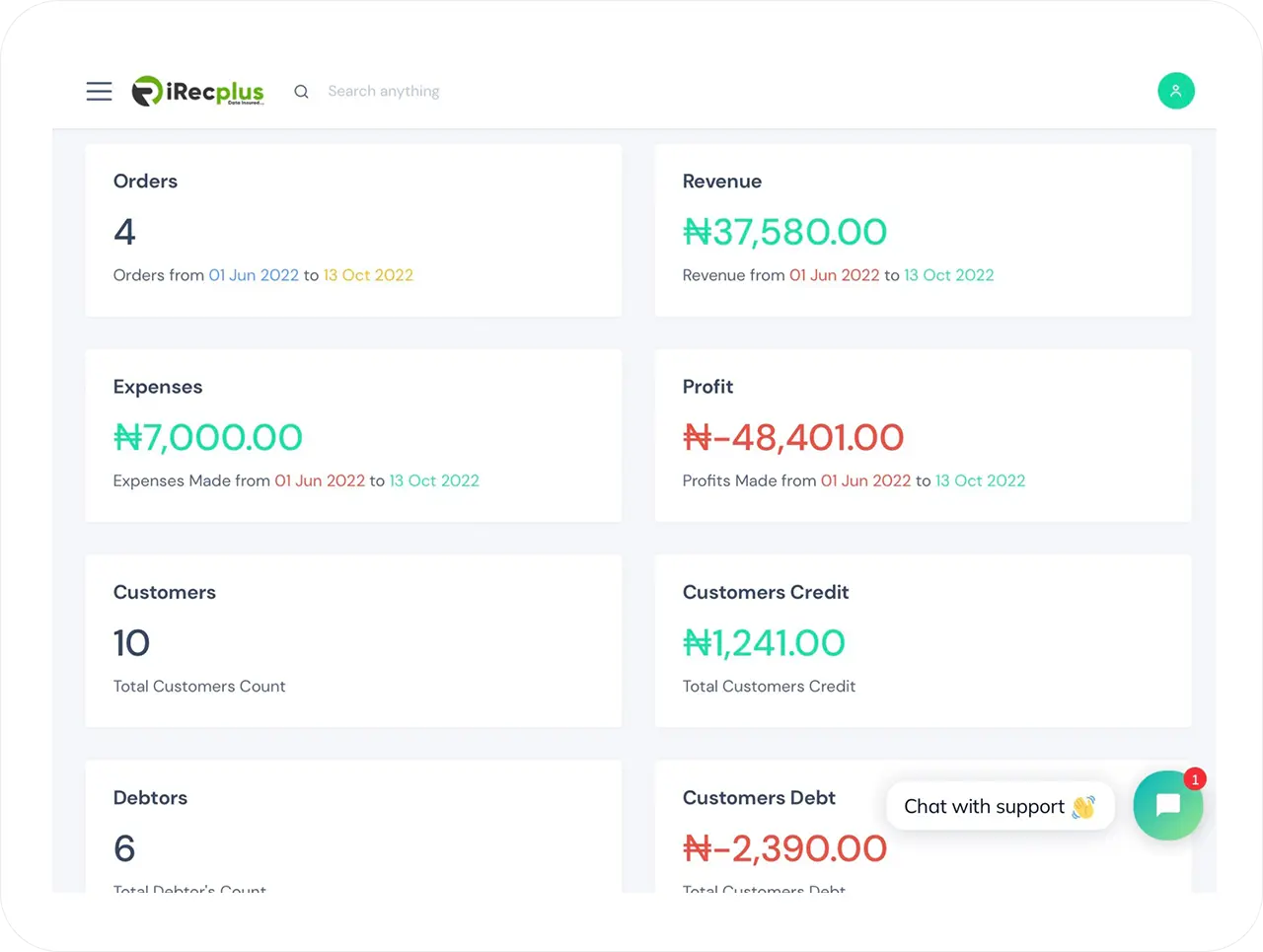 Manage All Your Deliveries from One Place
You can manage all companies branches in one place, and keep records of all your deliveries, accept or decline an orders, and many more.
Free Link to Receive Orders

Get a link for your customers to place others.

Assign Riders

Automatically Assign riders to a delivery(ies) and track which rider is responsible for a delivery.

Assign Staffs

Assign staffs with your preferred previleges to help you manage your deliveries.

Record Your Deliveries

Automatically keep records of all your deliveries from all your branches.
Claim Your Free '.com' Website
You don't have to break the bank to obtain a functional website enabling you to reach a wider audience and improve your business online presence
Real Time Tracker

Allow your customers to track their deliveries while you attend to other matters.

Orders & Bookings

Your customers get to purchase, book, and order items seamlessly on the website Anywhere Anytime

Increase Your Visibility Online

Good SEO to help your company appear in search results.

Integration

Automatically Keep track of Bookings and online purchases with the website integrated into your iRecplus account.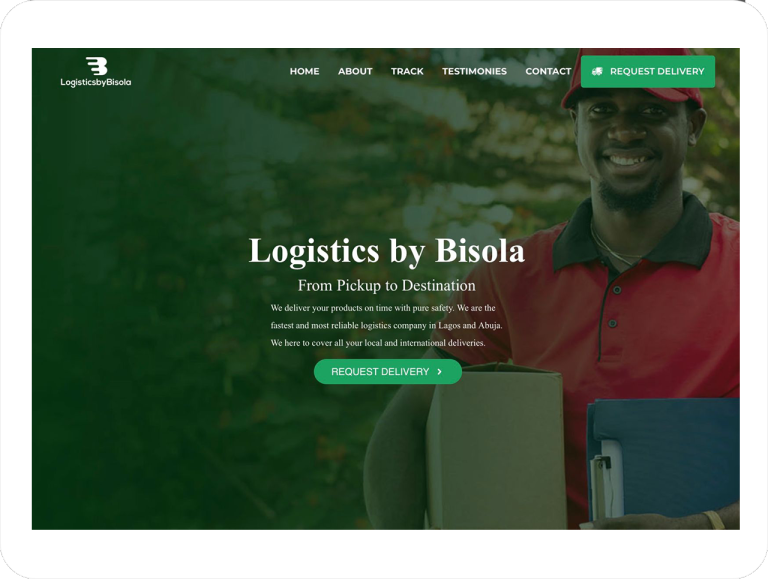 FAQ
Frequently Asked Questions
For more enquiries and questions get in touch with our support team.
No. Your employees can only access the functions you assign to them, and your riders can only view the deliveries you assign to them.
No, All dispatches are made from the admin section; your riders only receive their dispatch notices and hence don't need access to the app.
The mobile versions for iOS and Android will be released shortly but for now, only the web app exists.
Being a robust web app, data inputted on iRecplus is not device-dependant and can therefore be accessed from any internet-abled device; provided the correct login information is available.
No. On subscribing to either the Pro or Premium plans, The website is included alongside access to the features of iRecplus.