Tech & Gadget sales Solution
Upgrade your Gadget store with our Cutting-edge Software.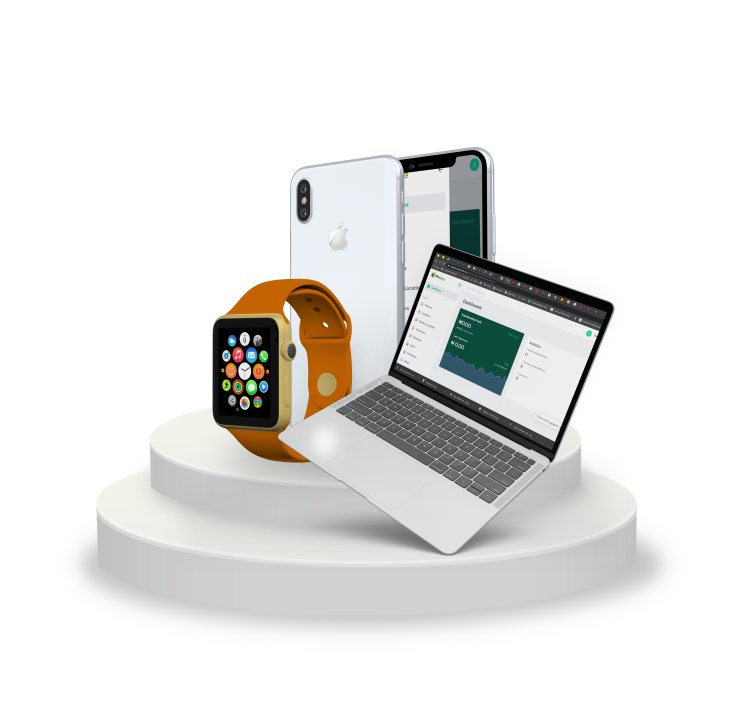 Experience an efficient point of sales!
Hasten up checkout with a powerful and flexible Point of Sale (POS) Solution while creating memorable customer experiences and seamless sales in-store, online, or on the go.
Invoice and E-receipts

Generate invoices and Receipt of purchases made with your company name and logo attached to it

Barcodes

Scan Barcodes on products for an easy, faster, and accurate record of information

Detailed Reports

Accurately obtain a well-detailed overview of your business transactions, customer data, and expenditures  

Accounting

Reduce the amount of time spent on data entry and gives an overall insight into the financial performance of the business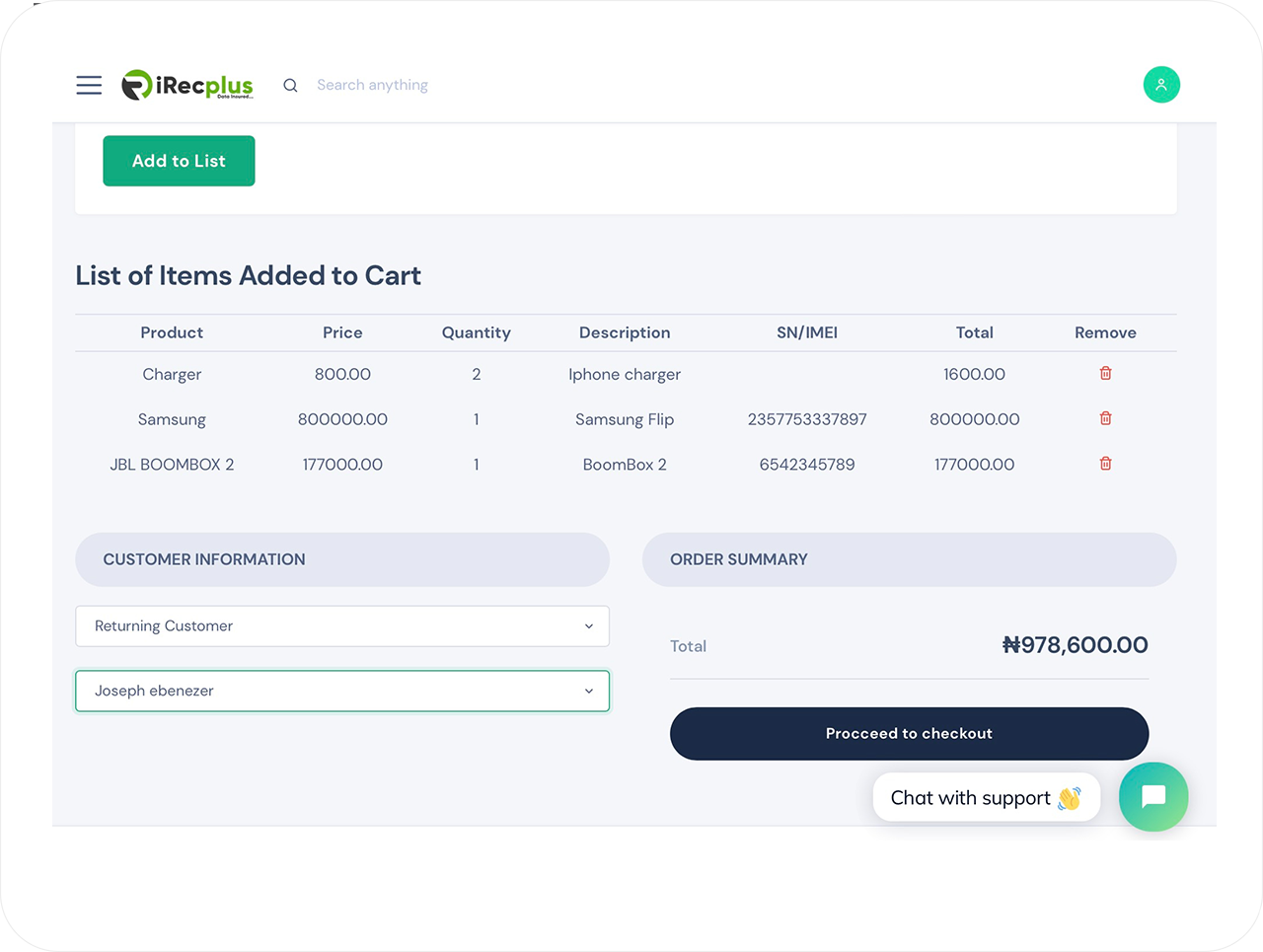 Stay Connected with your Customers
The key is when a customer walks away, thinking, 'Wow, I love doing business with them, and I want to tell others about the experience
Automated Notifications

Connect with customers through customized notifications and active responses.

Customer Wallet

seamlessly credit your customer's wallet for future transactions'
Improve your Business efficiency
Our unique automated solution has made it easier and quicker to facilitate a more efficient workflow
User access right

Your staff can access privileges only assigned to them to avoid manipulating sales and inventory record

Suppliers

Maintain a record of supplier's informations for strategic procurement and analyzing of risk

Manage payroll Records

Add your employees and staffs on your payroll system to effectively and accurately manage your financial records

Track Debtors

Effectively track all your debtors to maintain a healthy cash flow and accurate profits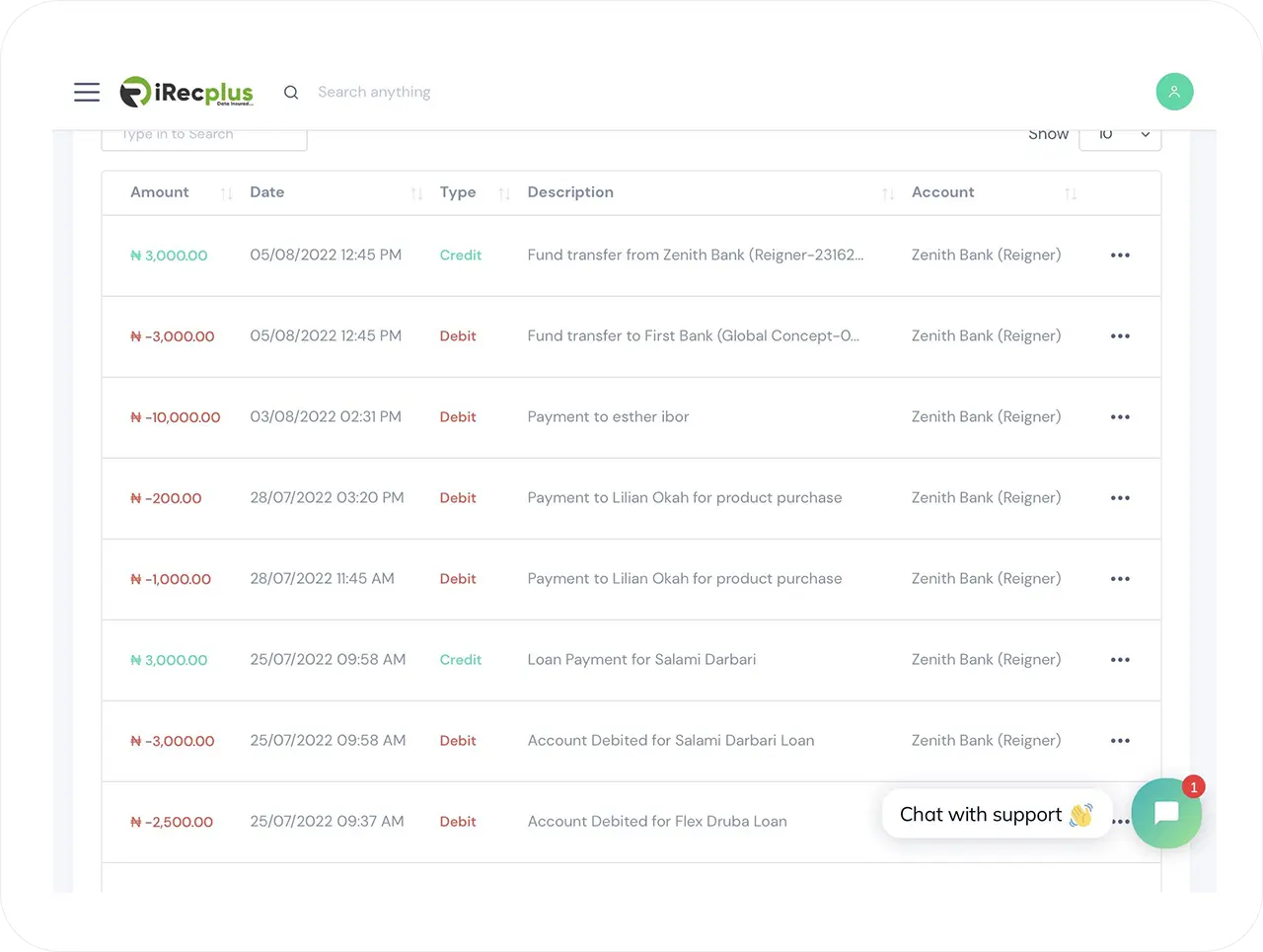 Claim Your '.com' Website
You don't have to break the bank to obtain a functional website enabling you to reach a wider audience and improve your business online presence
Orders & purchases

Your customers get to purchase, book, and order items seamlessly on the website Anywhere Anytime

Integration

Automatically Keep track of Bookings and online purchases with the website integrated into your iRecplus account.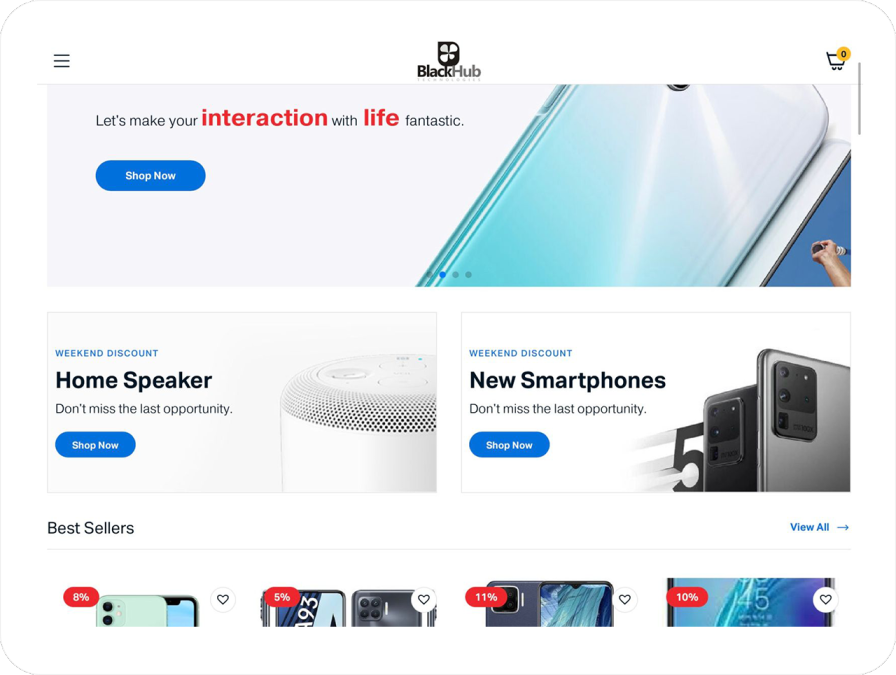 FAQ
Frequently Asked Questions
For more enquiries and questions get in touch with our support team
An offline variant containing the iRecplus web app's total features is currently unavailable. However, a tailor-made offline variant for specific Point of Sales transactions and record-keeping is available.
Yes, offline and online training is available on request
Access to the app is controlled by the administrator who creates sub-level login information for the various staff. No additional admin-level account creation is required for your staff.
Yes, this feature comes with the Pro and Premium plans.
All payments are handled via third-party channels.
All payments are handled via third-party channels.