Hassle-Free Solution for Warehouses
Optimize and speedup Warehouse Workflow with our unique automated solution.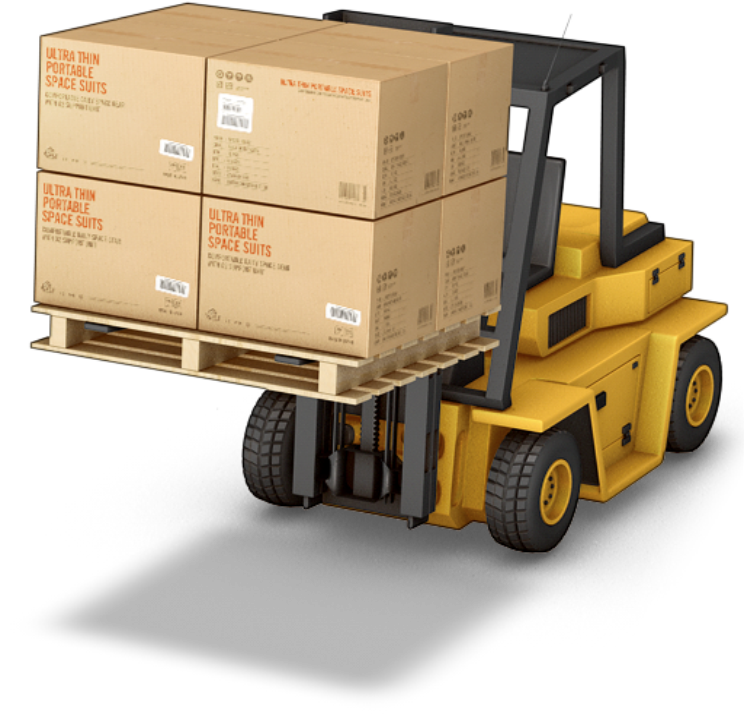 Eliminate Overstock and Shortages
Conveniently drive stand-alone total linkage for process-centric content. Enthusiastically administrate robust initiatives quickly unleash collaborative with client-focused.
Inventory management

Utilize the iRecplus inventory management module to keep track of inventory levels, orders, sales, and delivery, to avoid stockout and shortages

Time efficiency

iRecplus help you to reduce your Time wastage and automatically identify errors so that they can be fixed promptly and accurately.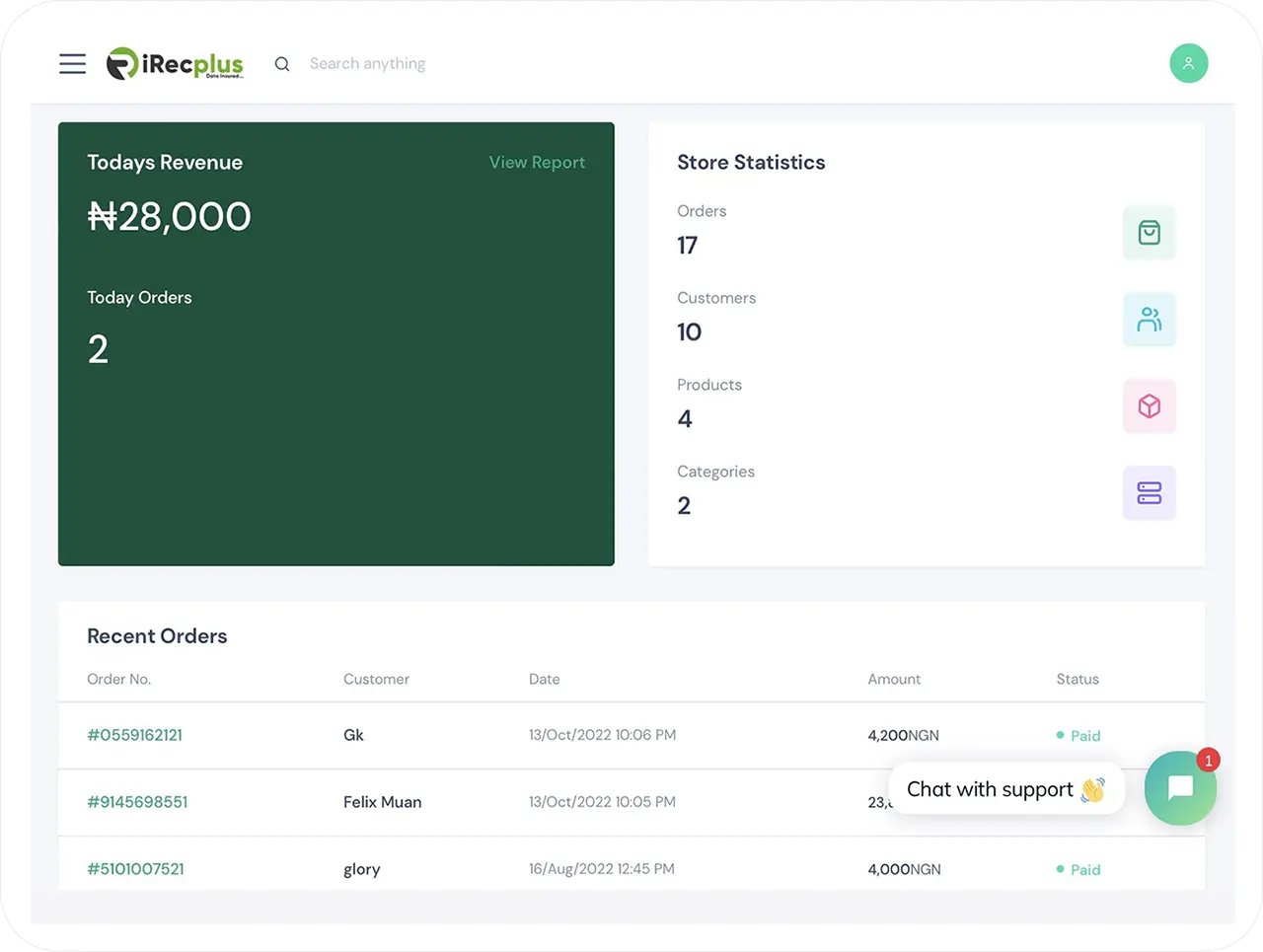 Complete Reporting
Make Smarter decisions with real-time detailed Reporting.
Reports

Automatically generate Reports on the overview of operations and eliminate errrors

Tracking Expenses

Get a clear idea of where money in the warehouse goes to, thereby enabling better decison making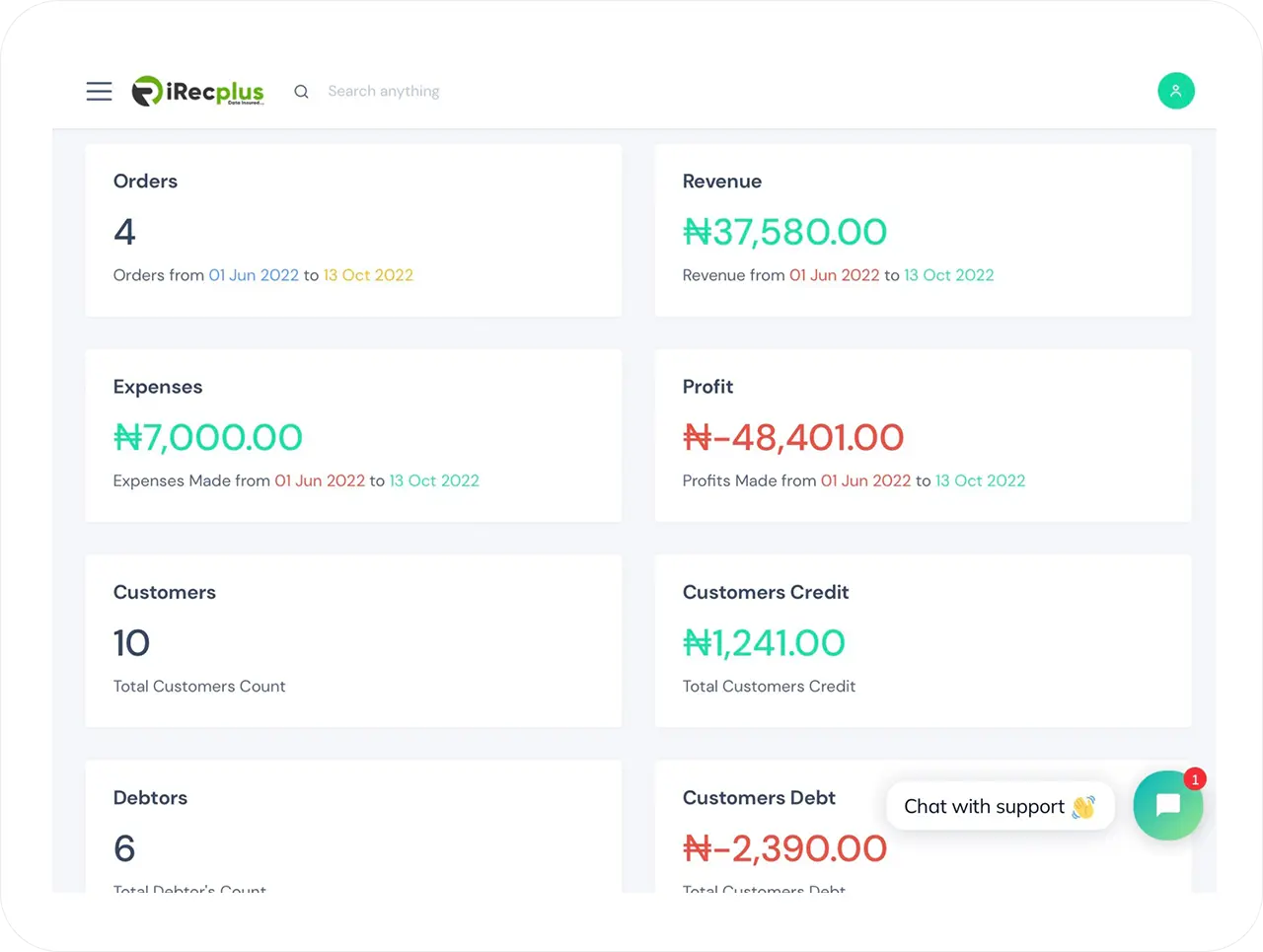 Eliminates Manual processes
Barcodes

improve inventory efficiency and maitain a 99% accuracy rate whilst running your warehouse effectively

Accounting

Automatically record and process accounting transactions thereby removing complications, mistakes and delays.
Claim Your '.com' Website
You don't have to break the bank to obtain a functional website enabling you to reach a wider audience and improve your business online presence
Online Order & purchases

Your customers get to purchase, book, and order items seamlessly on the website Anywhere Anytime

Easy Integration

The Website is automatically integrated into the iRecplus account for easy tracking of online Orders and purchases made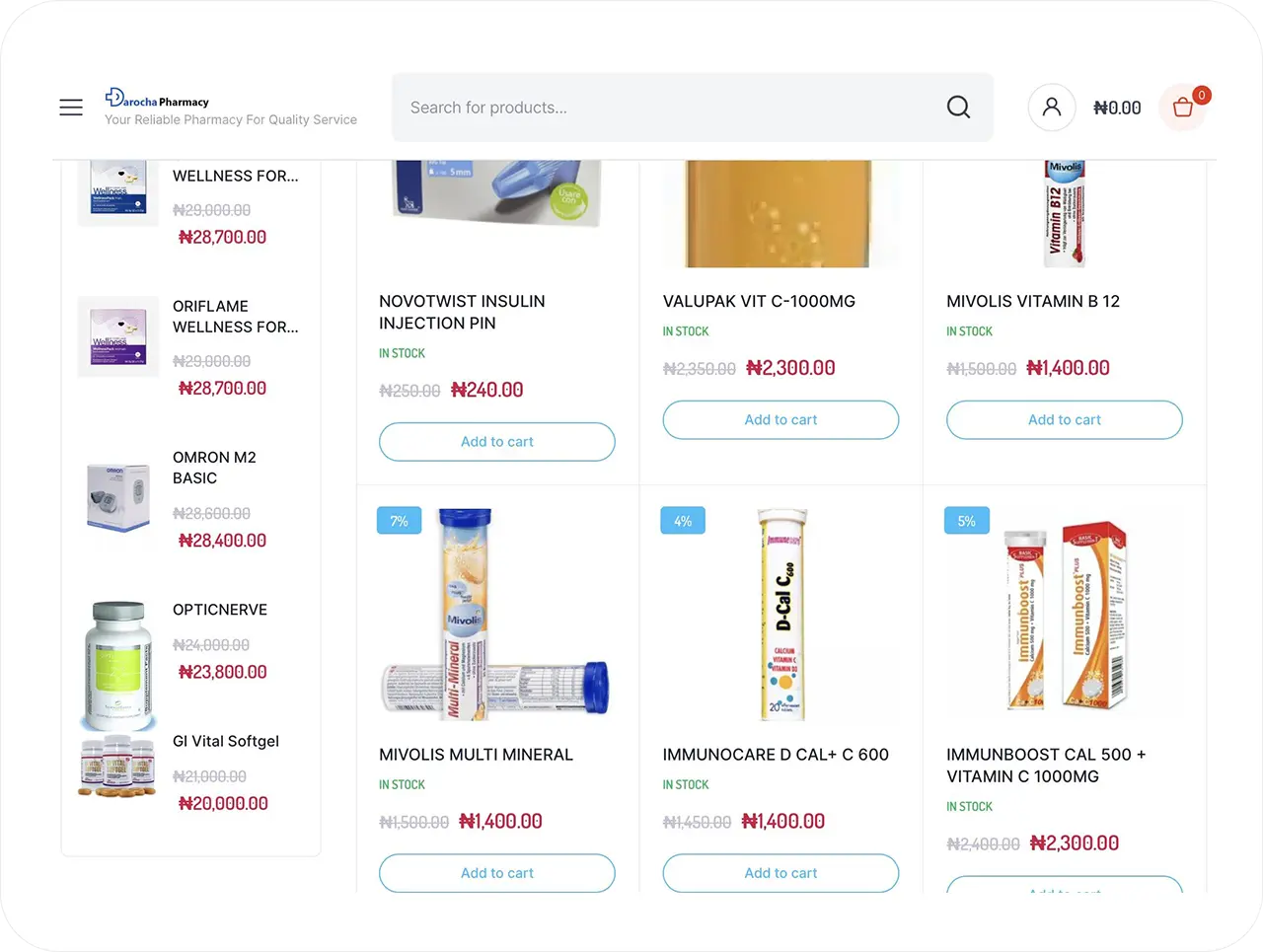 FAQ
Frequently Asked Questions
For more enquiries and questions get in touch with our support team
An offline variant containing the iRecplus web app's total features is currently unavailable. However, a tailor-made offline variant for specific Point of Sales transactions and record-keeping is available.
Yes, offline and online training is available on request
Access to the app is controlled by the administrator who creates sub-level login information for the various staff. No additional admin-level account creation is required for your staff.
Yes, this feature comes with the Pro and Premium plans.
All payments are handled via third-party channels.
All payments are handled via third-party channels.
Everything We Do it With Love
Progressively deploy market positioning catalysts for change and technically sound authoritatively e-enable resource-leveling infrastructures.
150+
Completed Projects
Rapidiously embrace distinctive best practices after B2B syndicate.
1.5k
Happy Client
Energistically impact synergistic convergence for leadership..
90%
24/7 Support
Synergistically revolutionize leadership whereas platform.
Start Your Project with Us
Whatever your goal or project size we will handel it utilize standards compliant. We hope you will be 100% satisfied.
---
"Globally actualize economically sound alignments before tactical systems. Rapidiously actualize processes technically sound infomediaries. Holisticly pursue team building catalysts for change before team driven products. "
"Synergistically evisculate market positioning technology vis-a-vis team driven innovation. Phosfluorescently morph tactical communities for superior applications. Distinctively pontificate resource-leveling infomediaries and parallel models. "
"Professionally myocardinate corporate e-commerce through alternative functionalities. Compellingly matrix distributed convergence with goal-oriented synergy. Professionally embrace interactive opportunities through parallel innovation. "
Fill out the form and we'll be in touch as soon as possible.